Praha Depart's music is a fusion of psychedelic rock, metal and shoegaze with a tribal/folk beat. Something the Japan Times describes as "irrepressibly danceable gypsy punk." The instrumentation and female vocals ebb and flow between darkly serene to ferocious crescendos of emotion and noise. Jumpei's intricate and powerful drumming is the backbone. An infectious tribal beat peppered with thunderous fills and improvised solos. Tsukasa layers on simple guitar melodies accentuated with brilliant phrasing, spine shivering effects and lightning speed riffs. Lastly, Mai attacks the low end on bass while using her voice to demonstrate the full spectrum of her emotions with soothing whispers, playful shrills, ear shattering war-cries and bloodcurdling screams. Already revered in Tokyo's underground, Praha Depart ventured stateside in 2011 playing multiple shows in New York and Philadelphia followed by a European tour with 11 shows in Slovenia, France, Spain, Netherlands and Germany. Praha Depart's music is soulful, unpretentious and overflowing with emotion and raw power.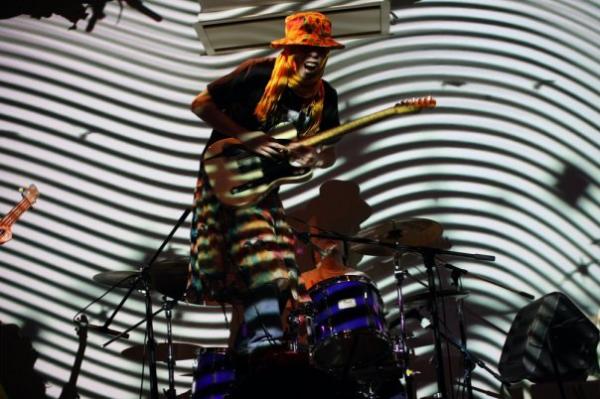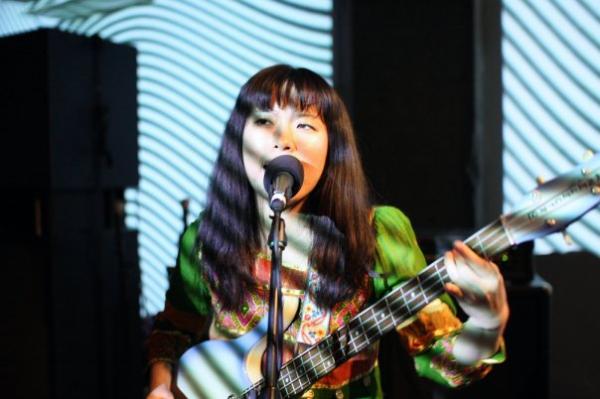 FAULT: What's the creative process when writing new material? Is it a collaborative effort?
Jamming and improvisation lead to the sounds our band creates. The most important rhythmic aspect is the groove. From that, the songs come. Likewise, the most important melodic aspect is voice. From that we derive a melody. We're always thinking about how good songs and good melody are born.
FAULT: What is the most challenging aspect of being a musician?
To pursue communication without words. To enjoy the process of pursuing it. To find ourselves in the process. To foster communication with others by facing ourselves. To realize the relationship between words and sounds from that communication.
FAULT: Does your music reflect your personalities?
We learn our whole lives through music. We always repeat jams without thinking for ourselves individually. And we do it again and again. And then, if we can make a song that somebody would never imagine, we think it's special. Almost as if it's spilling out of our strong personalities
FAULT: Are you inspired by music? What are you currently listening to?
We're impressed by many bands. Especially, Japanese rock is awesome! For example: eastern youth, Yura Yura Teikoku, blood thirsty butchers…etc. My recent favorites are "The Eternal" from Sonic Youth, "23" from Blonde Redhead and "The Fool" from Warpaint. These bands have the power to transform a person's life. It's Rock'n Roll!!!
FAULT: How do you prepare yourself before a live show?
Actually, we don't need any preparation for shows (at least the day of!) since we're always thinking about the shows!. It's not so special,to be honest.
Before the show, rather than stay in the venue, we often take a walk around the city. We wanna feel like we're really there. The time, the weather, the people…. And then we never think about ourselves on stage, just feel the groove.
FAULT: What does the next year hold for you?
Our dream is to tour around the UK, the US, and Europe. Places like London, NY, Paris and Prague! The first goal of next year is to play shows in New York City. And our second goal is to release our new album. We're planning to keep on doing what we're doing!
FAULT: What is your FAULT?
We don't have any shortcuts. Just aiming toward the goal.